INVESTORS
Our investor community is as diverse
as our images
pocstock is a leading, diversity-focused stock media company with an asset library of over 200,000 licensable stock photos, videos, and illustrations featuring people of color, a contributor network of over 600 creators worldwide, and over 800 customers including major corporations, advertising agencies, and businesses.
Our community of over 200 investors are partners in our success at every step of our journey.
Meet Our Investors
9.58 Venture Partners LP
Lead Investor
Series Seed Round 3
Frances Tiafoe
Professional Tennis Player
Investor
Deion Jones
Professional Football Player
Investor
Jalen Mills
Professional Football Player
Investor
Jonathan Cherins
Investor / Advisor
Seed Round 1 & 2
Kofi Amoo-Gottfried
CMO, Doordash
Investor
Jennifer Comiteau
Comiteau Communications
Investor
Tony Delgado
Founder, Latino Wall Street
Investor
Zak Irvin
Professional Basketball Player
Investor
David Vanterpool
9.58 Venture Partners
Investor
Antonique Smith
Actor / Singer
Investor
Our Traction
Journey Timeline
2019
Founded November 19th
2020
Phase 1 - Platform soft launch
Launched a bespoke tech platform with a stock library of 1,500 in-house photos, and a singular focus of building a global creator network
2021
Phase 2 - Public launch
Opened the platform to select customers with 15,000 photos, and 200 contributors across 15 countries
2022
Phase 3 - Building the world's most diverse brand
Acquired 600 new customers, launched subscriptions plans, added videos and illustrations, and grew our stock library to over 180,000 assets, 600 contributors in 60 countries. Raised 875k in Seed Funding from 200+ investors
Projections
2023 - 2024
Phase 4 - Growth & Scale
Our goal over the next 2 years is to become the market leader of the next 20 years. Currently over 950 customers, 275k stock assets, raising $1m in Seed Funding, and developing an Inclusive AI Imaging Platform
2025 - 2028
Phase 5 - Global Expansion
Leadership Team
Steve Jones
Chief Executive Officer
Founder
DeSean Brown
Chief Relationship Officer
Co-Founder
Derrick Larane
Chief Operating Officer
Founder's Vision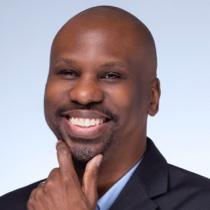 This first round of institutional investment represents a significant milestone for pocstock, and we are very excited about the growth opportunities it brings. Our team is fully dedicated to our mission to increase inclusivity in advertising, media, and AI technology, and we're excited to welcome 9.58 Venture Partners into our growing investor community.
- Steve Jones
Key Customers




Media Mentions